Manila Fast Track
Airport Meet and Assist
VIP Assistance at the airport in Manila and Cebu
CHECK PRICE
BOOK NOW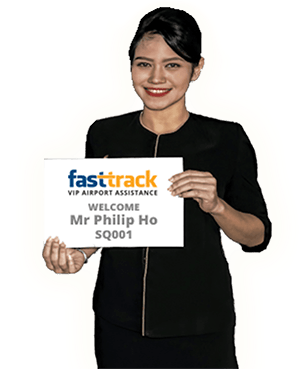 Manila Airport Meet and Assist services. Airside assistance between gate and car, with fast track and VIP handling.
Manila is a very busy airport. Booking a Meet and Assist Service will make passing through it fast and easy. Manila Fast Track local greeters help bypass the lines and speed up the processing. It means a quick arrival, and a smooth departure or connection.
Fast Track's service in Philippines adds a first class feel and includes an airside greeting, and fast-tracking help through border controls. Our reservation team & booking system will help you book the exact service you need.
Meet & Greet service in Manila and Cebu. A Fast Track concierge service
On arrival Manila Airport Fast Track's English speaking greeters will meet you near the air bridge. They will assist you through any passport or visa control, and escort you to the baggage and customs area. They will help find your driver, or if you booked a connection, check in for your next flight.
On departure, they will contact your driver, will assist you through check-in and immigration, and will take you to your airline lounge or the boarding gate.
For connections, the greeter will meet you near the air bridge and will guide and escort you through the arrival, departure and the transfer processes needed for your connection. A vehicle will be provided for a change of terminals.
For more than 10 years our Airport Assistance and Booking Team has assisted hundreds of travellers pass smoothly through the busy Manila airport. Before you book, Fast Track's tools and expert staff will help you understand and choose the exact service you need,  without waste and at the lowest possible cost.
Fast Track services are available to any traveler, on any airline, and in any cabin class, and in all major airports around Asia, the Middle East & Africa.
In Philippines we serve the airports of MNL and CEB.  There, we offer travelers VIP meet & greet concierge assistance in those airports' international and domestic terminals. Chauffeur car and lounge services can also added.
Fast Track Services in the Philippines can be found at Manila Airport (IATA Code MNL) and also at Mactan-Cebu International Airport (IATA Code CEB) on Mactan Island.
Manila's main airport is the Ninoy Aquino International Airport (IATA Code MNL), named after the husband of the former President,  Corazon Aquino. It is also known as Nichols Field Airport, referring to the site's original use as a USAF military airport.
Manila International Airport is four miles south of Manila and is one of the top 50 busiest airports in the world. It is the hub for all Philippine Airlines and served over 42 million passengers in 2017. The airport has four terminals which can be busy and chaotic.
The original Manila Airport opened in 1935 and its runways now form Ayala Avenue and Paseo de Roxas in the city. The airport was relocated to its present site in 1948. It handles over 550 planes per day, including private planes, and can accommodate the Airbus A380. It has two runways and in 2017 it handled almost 109,000 international flights, 149,000 domestic flights and around 460,000 metric tons of cargo.
Most international flights go through T1 and T3. Terminal 4 is dedicated to mainly domestic and low cost flights and T2 (Centennial Terminal) is exclusively used by Philippine Airlines. The most efficient way to navigate through the airport is to use Manila Fast Track Immigration and/or Fast Track Meet and Assist Services.
Mactan-Cebu Airport is the second busiest airport in the Philippines. Cebu Airport was originally built by the Unites States in 1956 and is now home to the Philippine Air Force. It is located in Lapu-Lapu City on Mactan Island within the province of Cebu. The 1,970 acre site includes a single 3,300-metre (10,800-foot) runway which made Filipino history when the world's largest and heaviest aircraft, the Russian Antonov An- 225 Mriya, landed succesfully in 2013!